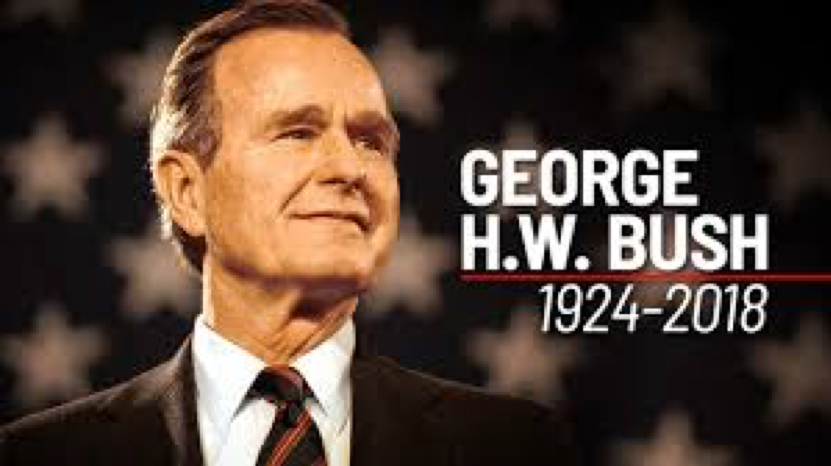 A president for all seasons.  A graceful man with no hate in his heart.  As quoted by his son, President George W. Bush "He valued character over pedigree and was not a cynic.  He looked for the good in everybody, and usually he found it."
Another quote heard by those who knew him "Hate is very corrosive for the vessel that holds it" represents the sentiments of our philosophy here at No Hate No Violence.
A True Man of Character….
Beloved husband of Barbara, his wife of 73 years
Beloved father of six children; George, Robin, Jeb, Neil, Marvin, and Dorothy
WWII combat pilot for the Navy
Representative to Congress from Texas
Ambassador to the United Nations
Chairman of the Republican National Committee
Chief of the U. S. Liaison Office in the People's Republic of China
Director of the CIA
43rd Vice President of the United States from 1981 to 1989
41st President of the United States from 1989 to 1993
Rest in Peace