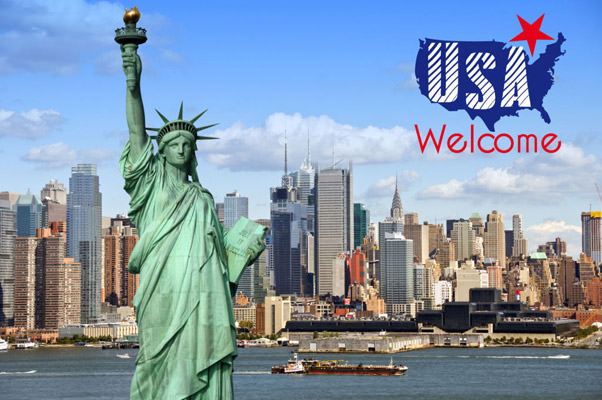 Congratulations to the 1.13 million people who became Lawful Permanent Residents of the United States of America in 2017!
According to the Department of Homeland Security (www.dhs.gov), more than 40% of those joining this great country of ours in 2017 came from Mexico (less than we thought), the People's Republic of China, Cuba, India, the Dominican Republic, and the Philippines.
Again! Welcome! We are so excited to have you here. We know each of you has gone through a journey special to you alone. Your perseverance has afforded you new opportunities in this wonderful country we call the Land of Freedom.
Many Americans don't know what it means to become a Lawful Permanent Resident. Well, here's the breakdown of what they have worked so hard to earn.
Becoming a Lawful Permanent Resident has given them the right to live here permanently, work here, and be protected by all laws of the United States (www.uscis.gov).  They can vote in their local and state elections (you have to be a US citizen to vote in the federal elections – so get your citizenship!). Many are now entitled to the advantages of financial aid to pursue their education. They can own property here. They can start a business here. They get to file their income tax returns with the IRS. And, all males between the ages of 18 – 25 may even be required to register with the Selective Service.
Basically, they are now legally able to pursue their dreams as a Lawful Permanent Resident of the U.S.   And in another five years they can apply to become a U.S. citizen. We hope you make that journey.
We also want to recognize and welcome the 54,000 refugees who arrived in the U.S. in 2017. Of that 54,000 63% came from the Democratic Republic of the Congo, Iraq, Syria, Somalia, and Burma.   They have come to the U.S. because they believe they cannot return to their country for fear or persecution on account of their race, religion, nationality, political opinion, or membership in a particular social group. In a year from their arrival they too will be applying to become Lawful Permanent Residents.
Welcome to America!